FPLCapital.com is owned and operated by FPL Capital Management, LLC.  FPL Capital Management is a Fee-Only Flat Fee Investment Advisor registered with the Securities Exchange Commission (SEC).  FPL Capital Management applies the highest fiduciary standard possible when managing client portfolios.  FPL Capital Management offers comprehensive portfolio and wealth management services to individual high-net worth and ultra high-net worth investors and small businesses nationwide.  FPL Capital Management is based out of Metairie, LA (just outside New Orleans, LA). The company was founded by Michael George in 1997.
Since 1997, FPL Capital Management has been focusing on providing integrated and customized investment advice, wealth management services, and financial reports to clients nationwide.  FPL Capital Management currently manages over $300 million in client assets in over 35 states across the nation as of January 31, 2016.

Our mission is to empower the individual investor by providing an investment platform that offers comprehensive and scalable investment and wealth management services.
Michael George, Founder
We offer our services to all types of investors. Ones that would most benefit from our platform are:
Investors who believe in a passive or evidence-based investment strategy
Investors who believe in the advantages of smart beta investing or enhanced indexing
Investors who require and value the services of an investment advisor
Investors with a minimum (aggregated) account size of $500,000 (our minimum annual advisory fee of $1,000 would be 0.20%)
Family Offices that seek the benefits of an institutional platform
Our clients represent all types of occupational backgrounds. Our typical clients are:
Physicians & Surgeons
Attorneys & Judges
Corporate Executives
Entrepreneurs
Silicon Valley Software Engineers/Developers
Professors
Family Offices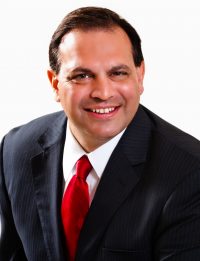 Michael George, Managing Director
As the Founder and Managing Director of FPL Capital Management, Michael George brings 25 years of investment experience to his role designing and implementing the various model investment portfolios for the firm.
​Michael began his investment career as a research assistant for a large institutional money management firm while studying for his Bachelor of Science in Finance from the A.B. Freeman School of Business at Tulane University. In 1992, he joined a boutique money management firm as an equity analyst. In addition to his research responsibilities, he also oversaw investment performance and accounting for the firm.  Under his direction, he implemented the software applications and internal policies necessary to comply with the performance standards established by the CFA Institute. Michael has also served as a Financial Advisor for Morgan Stanley Dean Witter. His experience in areas of real estate investing, private equity investing and overseeing family offices attributes to the value he brings to clients who require affluent wealth management.
Michael also sponsors an annual mentor/internship program for undergraduate business school students who desire a career in finance or investments. His program educates students on the various career paths and opportunities that exist in both the buy and sell side of the investment industry.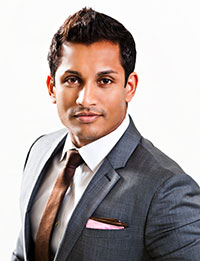 ​Virajith Wijeweera, Director of Trading & Operations
Virajith "VG" Wijeweera received his Bachelor of Science degree in Business Administration from the University of New Orleans. Since 2004, Virajith has been a key component in developing Michael George's vision for FPL Capital Management. As Director of Trading and Operations, VG is responsible for the oversight of the firm's business development, technology infrastructure, investment management strategies and general operations.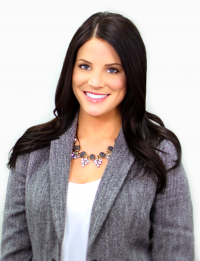 Amanda Harrell, Director of Client Service & Development
As the Director of Client Service and Development, Amanda Harrell focuses on developing the client experience and supporting all aspects of client relations. Before joining FPL Capital Management, Amanda was a Financial Planning Associate and Registered Associate at Morgan Stanley, utilizing financial planning tools to address specific needs of clients.
Amanda earned her BA in political science from the University of New Orleans.